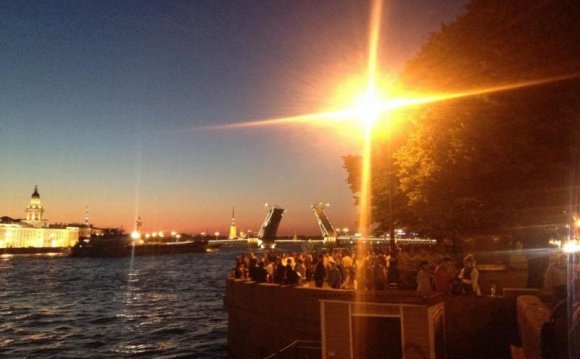 Travel To St. Petersburg By Itself
A week (31.08.-06.09.08) was spent with a wife in St. Petersburg. I'd like to share some observations-- suddenly someone's gonna be helpful.
1. Choice of residence. I was looking at the regular hotels first, staying at the Viborg, but thank God I didn't have time to book. On the Internet, he's got a phenomenon like a memorialist for me. In the end, the Assembly landed at the mini-tel. The perfect combination of price and quality, the location - the angle of Sadova and Aprazin - a gift of fate! Natalia's master is such an attitude to guests. At breakfast, Natalina's breakfast is a separate nostalgic, an international company is in the living room, so if you people are common, you get an extra bonus to your tourist program. I recommend!
2. The host program was prepped using the same Internet and the Polyglot launcher. I also recommend that a very convenient thing be combined from professionally designed routes, supported by relevant maps and a summary of the points visited. The real "marshruts," naturally, it was quite different, but the idea of where - and in what time you can get on foot was very helpful.
3. I advise you on Ermitage to plan twice half-day. The first half of the day is Ermitage himself, the second one on the Golden and Brilliant Warehouses. Otherwise, it's very tedious, physically, and the "selection" of impressions.
We have to go to the storage room. We didn't really go to the Golden, just because we spent half a day in Ermitage, realized that two more tours, one and a half hours each, were just not going to hurt. Or it won't be a cultural program, but a physical test. But the Brilliant is one and a half hours clean! Too bad they don't let them go on their own. Every "exponent" wants to be considered separately, for a long time... And instead of Zolota, they're on their tickets, they're on a break, they're on the Coastal Palace and they're on the Winter Canauke, they're all over Ermitage's building, and they're sitting in the café.
4. ♪ Petergof - You must go to the Grot tour. They don't let them either, but in this case, they do the right thing: without a tour guide, there's nothing to do. That's crazy! And at the end of the tour, you'll be tested by one of the Petrov's "Fontana-Scitit"s. Remember for a long time!
Share this Post